Passion, Proximity, and Promise – Right Across from the Courthouse!
At the heart of our firm is a close-knit team of passionate attorneys who truly care. Each time we step into court, we carry with us not just years of experience, but a genuine commitment to achieving the best for our clients, whether in civil or criminal cases. Our dedication to results is evident, and our location right across the street from the courthouse isn't just convenience – it's a testament to our unwavering commitment to you.
Focused On Clients. Known For Results.
From life-changing injuries to insurance disputes, we help our clients succeed.
The Right Team to Fight for You
Helping Clients And Their Families Since 1988
We go to trial. Insurance companies know the difference between lawyers who buy a bunch of ads and lawyers who go to court. Trial lawyers get better results. If you or someone you love has been seriously or permanently injured, we encourage you to contact our personal injury lawyers today to discuss your rights and options.
Accomplished Attorneys With A Human Approach
We have decades of experience and a reputation for effective and dedicated advocacy. We are truly passionate about what we do and committed to putting our clients first. Part of our commitment is helping our clients achieve the absolute best results.
The insurance company or corporation has a plan. You need one too. We know the actions to take and the choices to make.
Step 1: The Demand Letter
This is the formal letter that you'll send as the plaintiff to the paying insurance company. It will outline the legal claims of your case and provide a factual summary of what happened. It will also include a demand for compensation from the insurance company. The demanded amount will be based on the value that was previously calculated. The insurance company may offer a lower amount, dispute the claim, or accept the demand and settle your claim. If the insurance company will not offer a fair settlement or disputes the claim, your lawyer may then file a formal complaint in court.
Step 2: Filing A Complaint
If the insurance company will not agree to settle your claim for a reasonable amount, your attorney may then file a civil complaint in court. The complaint is a legal document that outlines your legal claims and initiates the formal legal process. Once the complaint is drafted and filed, it will need to be served on the defendant and the insurance company. The defendant will then have time to file his or her answer to your complaint. The case will then proceed to the discovery process.
Step 3: Discovery
Discovery in a personal injury lawsuit is the phase during which both parties must exchange evidence with each other. You and the defendant will be required to share the evidence so that there will not be any surprises if the case goes to trial. Discovery may include processes to elicit information, including interrogatories and depositions. As more information is developed during the discovery process, many cases settle without going to trial.
Step 4: Settlement
Your attorney and the defense lawyer will evaluate the evidence that they receive to assess the strength of your claim. Your lawyer will continue to negotiate with the insurance company and will inform you about any settlement offer that is extended. If you receive a fair settlement offer and agree to accept it, it will be presented to the court for approval. Once a settlement agreement is reached, your claim will be over. The insurance company will pay the agreed amount to your attorney, and he or she will give you a check after subtracting the expenses and legal costs.
Step 5: Trial
If you are unable to settle with the insurance company, your case will go to trial. Your trial will be held before a judge or jury. The judge or jury will hear the evidence that is presented by both sides and will evaluate it under the law before reaching its decision. Your attorney will help you to prepare for trial. If the jury reaches a verdict in your favor, the insurance company may pay the ordered amount. However, it may also file an appeal, making the process even longer.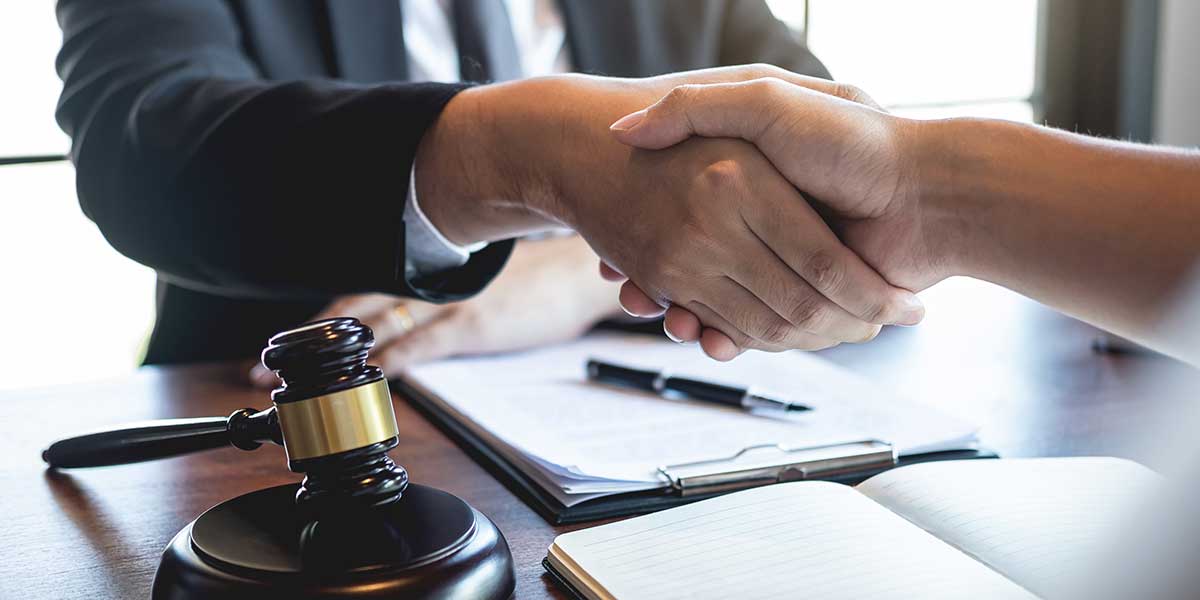 Is your lawyer fighting this hard for you?
Rush & Frisco Law In The News
Defense attorney Mr. Rush won a major case in Alachua for a young man accused of Sexual Battery & False Imprisonment. Jury returned a NOT GUILTY verdict in under 45 mins. Expert representation is crucial for justice.
Read More »