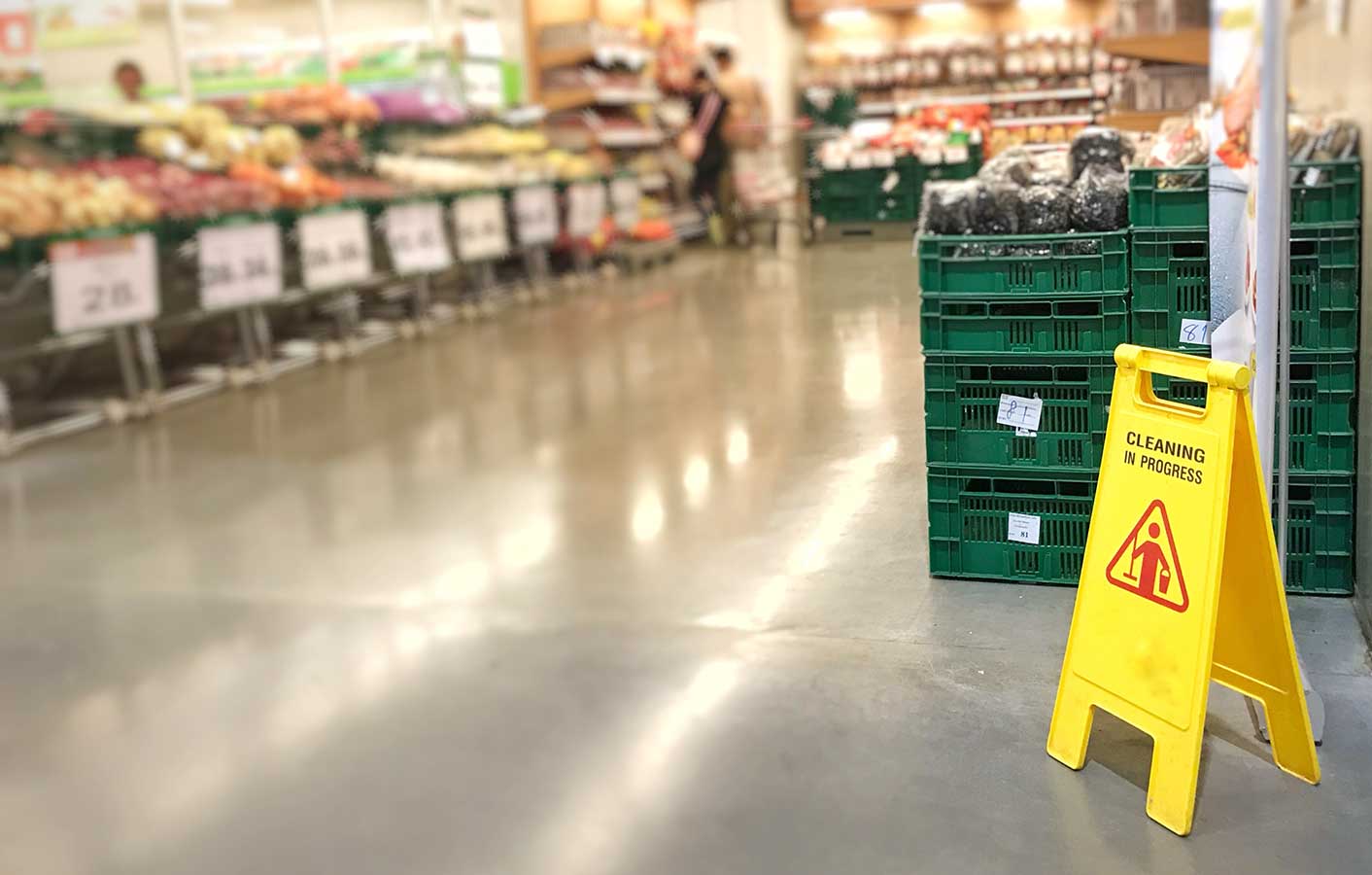 When visiting any retail store, we trust that the environment is safe. It's essential to recognize that store owners have a legal responsibility to ensure a hazard-free environment for their patrons. Yet, lapses in safety measures can occur. When they do, the store may be liable for any resulting injuries.
If you've suffered injuries in a store, prioritize seeking medical attention. Afterward, it's essential to consult with a seasoned premises liability lawyer. Our legal experts at Rush & Frisco Law are ready to assist you in obtaining just compensation.
Reach out to us today for a complimentary consultation.
Typical Causes of In-Store Personal Injuries
Various factors can lead to accidents in stores. Common causes include:
Slips, Trips, and Falls: Wet or polished floors, misplaced carpets, debris, and irregular surfaces often cause such incidents. The CDC notes that falls rank highly among nationwide injury causes.
Falling Objects: Items slipping from shelves can result in injuries.
Malfunctioning Equipment: Improperly maintained shopping carts, escalators, and other machinery can be hazardous.
Parking Lot Mishaps: Parking areas, with their occasional potholes and busy traffic, pose risks.
Insufficient Security: This can lead to violent incidents resulting in injuries.
Is a Store Accountable for Its Customers' Injuries?
While stores aren't automatically accountable for every injury, they must maintain a reasonably safe environment in places like Florida. They're expected to regularly inspect for hazards, make necessary repairs, and provide clear warnings. Failing in these duties could result in liability.
Possible Compensation After an In-Store Injury
Should you be injured while shopping, you might qualify for significant compensation. At Rush & Frisco, we can guide you in claiming for:
Medical costs
Lost earnings
Pain and discomfort
Damaged personal items
Generally speaking, there is no cap on the amount of damages that can be awarded for general pain and suffering in Florida. However, if the lawsuit involves medical malpractice, then there is a limit of $500,000 that can be awarded.
Filing Deadline for Premises Liability in Florida
Florida law (§ 95.11) stipulates that premises liability claims be filed within four years from the accident date. If a fatality occurs, a wrongful death claim has a two-year limit. Though this might seem ample, constructing a compelling case requires time. Begin the process swiftly to ensure all evidence is available.
Immediate Steps After an In-Store Injury
Medical Examination: Prioritize your health. Seek immediate medical assistance if needed or visit a doctor soon after.
Inform the Store: Report the injury to the store's management and get a copy of their report.
Document Everything: Photograph the scene and injuries, collect witness details, and note any relevant evidence.
Maintain Expense Records: Save all bills and receipts related to your injury.
Seek Legal Advice: Approach an experienced lawyer to understand your rights.
Injured in a Florida Retail Store? Seek Expert Legal Advice
If you've sustained injuries in a store, you might be eligible for substantial compensation. Rush & Frisco Law, with an outstanding track record for our clients since 1988, is ready to advocate for you. Get in touch today for a no-cost consultation with a proficient Florida personal injury attorney.